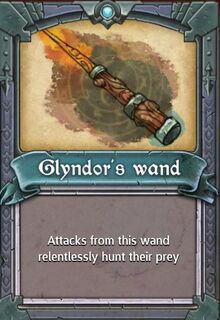 Primary Fire: Shoots normal pellets at an average rate of fire and has a slight homing ability.
Secondary Fire: Shoots 3 projectiles which do not track.
You can use this wand's primary fire to shoot enemies around corners or over cover.
This is the default weapon for Glyndor the Battlemage.