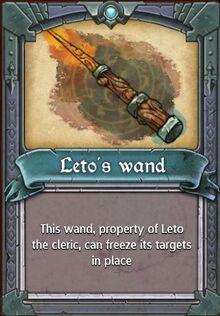 Primary Fire: Shoots two pellets per shot (similar to Simon's Wand). Has a small chance to freeze enemies on hit.
Secondary Fire: Shoots 8 projectiles in a kind of bird-shaped zigzag pattern. Each pellet fired is guaranteed to freeze any enemy it hits.
This is the default weapon for Leto the Cleric.