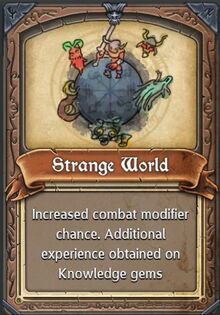 Increased combat modifier chance. Additional experience gained on Knowledge gems
Combat modifiers can make fights more dangerous, but more experience means more level ups.
With some luck, you may face the same number of 'modified' battles as normal, so the net effect of this perk is really just increased XP.